Mr. Harshad Shukla (Sr. Director)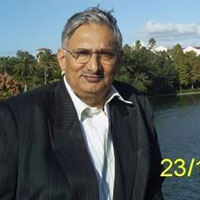 Mr. Harshad Shukla, having vast experience in the field of Business Consulting for major clients/ corporate in Gujarat.
He is the instrument to set-up major industries in Gujarat start from the land acquisition till the commissioning of the project. He has a wealth of knowledge and expertise in handling projects and providing advisory to major corporate in India.
Experienced in providing consulting for developing various Industrial, Infrastructural projects in Gujarat with a long lasting experience and expertise in the field of Public Relations, Liaisioning, and Project Management.

Mr. Harshad Shukla is instrumental in bringing and setting up of following Business Groups for their manufacturing units in the state of Gujarat:

Crompton Greaves Ltd
Bharat Starch Ltd
JCT Electronics
Philips India Ltd.
Gujarat Glass (Nicholas Piramal Group)
IPCA Laboratories
INOX Wind Ltd
Nestle India P. Limited
Mr. Paresh Bhatt (Director)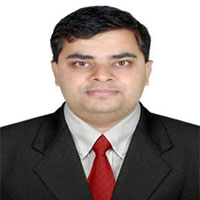 Mr. Paresh Bhatt is having a rich experience of more than 10 years for working in various industries. 
He is the instrumental for various Project deals of previous companies and a key player for New Product Development, Brand Design and Promotion, Corporate Communication , Land Acquisition, Project Management.
He served as a Director for an African company for handling their overseas business of trading.
He was instrumental to set-up the Agriculture division to promote Agri Inputs within India and Overseas Market.
He was associated with the Pharmaceutical Industry for handling sales and marketing portfolio with aggressive Brand Promotion, Corporate tie-ups.
He also worked with the ADLABS LTD for their FM Radio Initiative Launching.
He holds Post Graduation in Management with Advance Diploma in Management Applied Skills from NIS SPARTA Ltd.
Some of the Companies Served :
CIPLA Ltd
ADLABS Ltd
V-Worldwide Group
Mr. Bharat Adhia (Legal & HR)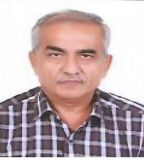 An HR professional having more than 26+ years of working and 7 years of consultancy experience, served different Industries on top position. Having Solid Concepts in handling HR, IR, Legal, Administration, Manning, Retention, Training, PMS, Liaison and other matters pertaining to new projects and existing units, for Strategic and Business continuity plan with short and long term Goals.
Some of the companies associated with :
OPG GUJARAT POWER LTD
Coastal Gujarat Power Ltd( TATA Power )
RAMA CYLINDERS
Saurashtra Chemicals Ltd.
Gujarat Glass Ltd
Mr. Samir Chokshi (Environmental Consulting)
An Environmental Engineer and Expert with more than 30 years of experience.
He Served with Gujarat Pollution Control Board (GPCB) from Sept. 1978 to June 1998 in different cadre, for last eleven years in GPCB he served as Environmental Engineer for effective implementation of various environmental legislations viz. He is also Awarded Hariom Ashram Gold Medal by Gujarat University for thesis on Surfactant Biodegradation During tenure with GPCB also headed the regional office and laboratory.
He is also associated with-
GPCB, Ghandhinagar
Ramans Environment Consulting, Ahmadabad
Mr. Mukesh Ghandhi (General Management & EPC)
Over 40 years of industrial experience in Project Management, Procurement, Industrial Engineering, Planning & General Management with organizations who are leaders in their respective field of business. Worked in various capacities up to senior management level. Extensively traveled and visited manufacturing and product processing facilities in India and abroad for the technical collaborations / joint ventures.
Some of the companies served :
Essar Projects (India) Ltd., - Advisor Projects.
Jacobs Engineering India; - General Manager- Projects.
Hindustan Dorr Oliver Ltd., Mumbai. -General Manager -Operations.
Ipca Laboratories Ltd., Mumbai: Senior Manager-Projects
Mr. Kamlesh Bhojani (Chartered Accountant)
A chartered Accountant with more than 12 years of experience and expertise in the field of Internal Audit, accounts, income tax, service tax, VAT, CST, Providend Fund, Company law, Statutory Audit, Tax Audit, Certification, tax planning, Project Finance, Mortage Loan, Personal Loan, Business Loan, Housing Loan, Cash Credit and Term Loan
Mr. Vrajesh Khatri (Advocate)
An Advocate with more than 15 years of experience in Legal Matters and also having an experience on the handling of court matters for the corporate issues.
Mr. Suresh Kanthaliya (Country Head)
Country Head in Nepal with PATANAJLI AYURVEDA LTD. , HARIDWAR, having 39 years of experience in various verticals like Production, Strategic Planning, Product development, overall unit Marketing & Sales, Operations & independently handled profit center like production, increasing productivity, Process management/cost reduction, quality assurance/control, maintenance/coordination, material planning. Statutory compliance, system implementation, erection & commissioning. Technical efficiency. 
Some of the companies associated with :-


Supreme Soaps Ltd. , Tarapur M. S. (Group of Desai Brothers, Pune) as Marketing Head.


Sunrise Soaps Ltd. , Rajkot (Birla Group) HUL - 3P as Plant Incharge.


Hansa Chemical,  Jaipur as Chief Chemist.