Land Acquisition Consulting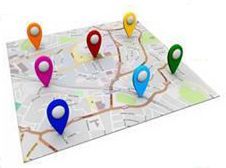 Land Records Availment Services
Title Search & Title Certificate
Land legal Clearance Services
Tenancy Clearances
Mortgage / Loan / Burden Clearances
Other Government Clearances
Court Matters
Land Acquisition Documentation with Proper Identification Proofs & Precautions & Execution there of
Land Valuation & Adjudication & Payment of Stamp Duty
Registration
Post Registration Services

Project Design & Detailed Engineering Services
Urban Planning
Infrastructure & Utilities Planning
Environmental Planning
Architecture
Detailed Engineering Designs
Tender & BOQ
Working / Construction Drawing

Project Approvals, Fiscal Benefits & Subsidies Services
Development Approvals from various authorities
Environmental Approval
Plan Approvals
Utilities Approvals for Power, Water, Fuels etc

Project Fiscal Benefit Approvals
SEZ Approval
Up-gradation of Zone for Higher Incentive
Income Tax Exemption
Exemption of Taxes like Sales Tax, Luxury Tax, Property Tax, etc Levied by State Government

Project Subsidies Approvals
Textile Parks
Food Parks
SSI Parks- Cluster Redevelopment Scheme
IIUS (Industrial Infrastructure Up-gradation Scheme)
RTZ (Recreation & Tourism Zones)

Project Funding Services
SPV Formation & Compliance
Capital Structuring
Financial Structuring
Information Memorandum/ Feasibility Report/ Detailed Project Report
Bridge Finance/ Loan Syndication/ Infrastructure Funding
Strategic Investor
Private Equity/ Real Estate Funding
Pre- Construction Sales Strategic Tie-up

Project Development Services
Pre-execution

Review of Project Feasibility Report
Review of Detail Engineering
Design Specification and Cost Effectiveness
Review of Tender Documen
Review and Analysis of BOQ (Bill of Quantities) With Market Rate
Review and Participate for Tendering, Bid Analysis and Awarding Contract.
Review of Project Planning Time Frame
Review of Project Infrastructure Orientation
Review of All Working Drawing for Construction Use Only

During Execution

Preparation HSE Management
Quality Management System Program
Quality Assurance and Quality Control Plan and Procedure
Preparation and Review of Methodology Procedure for Construction
Periodic Review & Monitoring the Progress
Preparation Cash Flow Statement and Cost Control
Developing Cost Effective Procurement & Management
Verification of Running Account Bill
Coordination with External and Internal Agencies on Report.
Preparation of Construction Schedule
Supervision of Work at Site Management of Mechanical & Manual Works
Documentation & Data Control
Training

Post execution

Collecting all Document and Data
Verification of Final Bill
Preparation of Project Binding Process
Binding Project with Red Cloth and Hand Over to Client.

Project Marketing
Marketing
Sales
Transaction Management/legal / Amenities / Possession
Leasing & Transaction Services
Property Legal Services
Property Possession and Other Amenities
Property Investment Services
Investment Terms
Leasing Terms
Property Legal Services